Eclectic Beauty Salon has an amazing team of professionals who stay up to date with the latest hair styles and beauty wedding trends. We offer services for the entire family at Clay Terrace Mall in Carmel, Indiana.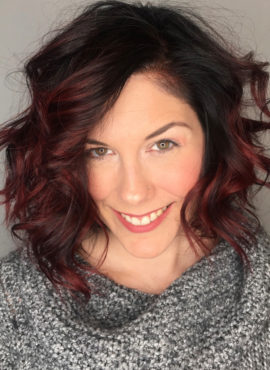 Louise Mullins
Clay Terrace Mall
Louise is a Master Stylist with over 25 years in the beauty industry. In addition to working behind the chair, she has been an educator, platform artist, editorial stylist, as well as a salon owner. Louise specializes in modern cutting and coloring techniques. She is also an expert in curly hair as a Deva Curl inspired stylist!
Call (317) 941-3260 or Click below to Schedule with Louise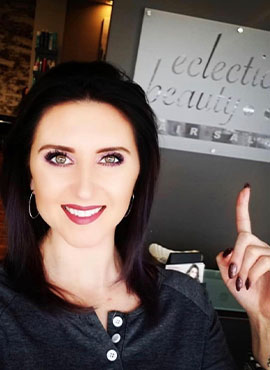 Tatiana Arabadzhy
Clay Terrace Mall
Tatiana is a Ukrainian stylist with a passion to not only change people's look but also change their life. With 9 years of experience she is a highly accomplished stylist. Tatiana trained at the Vidal Sassoon Academy which contributes to her precision haircuts. She specializes in Balayage, Blondes and Rich Brown Colors. Tatiana is a Brazilian Blowout Certified Stylist who can smooth the wildest head of hair! When you sit in Tatiana's chair you will feel pampered and renewed.
Call (317) 494-0902 or Click below to Schedule with Tatiana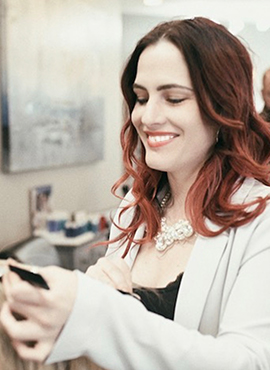 Ashley Paddock
Clay Terrace Mall
Ashley is a passionate and giving stylist with over 16 years experience. She specializes in craft hair cutting for men and women. She is an expert colorist with advanced foiling and balayage techniques. Ashley loves doing fun and trendy style colors. She was acknowledged by industry professionals as one of the best bridal and special style experts in Indiana. Ashley is also certified with Babe Hair Extensions. She uses extensions to add length, volume, and pops of color. She is a true artist!
Call (317) 525-2889 or Click below to Schedule with Ashley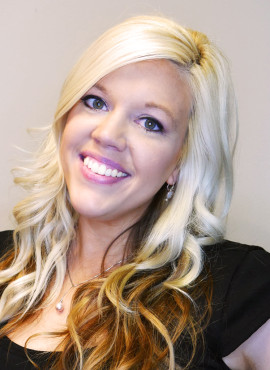 Ro Bourke
Clay Terrace Mall
Ro lives out her natural talent for art and creativity in the world of hairstyling. With 15 years in the industry she specializes in styling, formal wedding styles and casual alike. She also excels in dimensional color such as highlights, balayage, and gray coverage. Ro is certified in many extensions techniques, smoothing keratin treatments and eyelash extensions. Ro prides herself on customizing each service to her client's specific needs providing a stunning look clients can easily recreate.
Call (989) 400-0505 or Click below to Schedule with Ro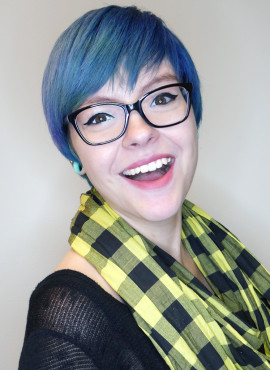 Ashley TrueLove
Clay Terrace Mall
Ashley has a passion for creative & out of the box colors while maintaining the integrity of the hair. Keeping up on the current hair color trends she is also inspired by beautiful blends. Her favorite cuts are bobs, lobs, men's, long hair & creative cuts. She is also certified in the Keratin Complex Express treatment & Pure Brazilian Blowouts. After graduating from Tricoci cosmetology school in 2017 she completed an apprenticeship program at Eclectic Beauty & has continued to work there behind the chair.
Call (317) 408-3025 or Click below to Schedule with Ashley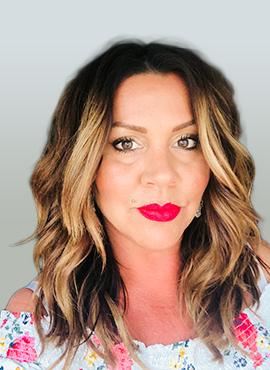 Jamie Whipple
Clay Terrace Mall
Jamie Whipple comes from New York with over 25 years experience and a lifetime of passion for the beauty industry. She loves color and cutting equally! She excels in complete makeovers and thrives in corrective color and cutting work. Short and trendy razor cuts are her forte. She has (from birth) had a natural ability to look at someone and know exactly what will look good on them. These qualities combined with attention to detail will have you leaving the salon with your dream hair!
Call (317) 606-0165 or Click below to Schedule with Jamie